Creative Swimming Pool Design
At Alamo Pool Builders, we can build your custom swimming pool however you like.  From beautiful and simple to elegant backyard getaways, our customer service and quality construction will bring enjoyment to your back yard for years to come.
Our pool designers will take the ideas you have and build them digitally before we ever begin construction.  Get a 3D video preview of what your pool will look like in your back yard.  See the example of one our projects below.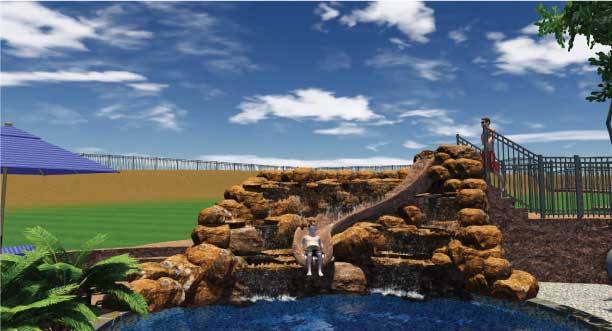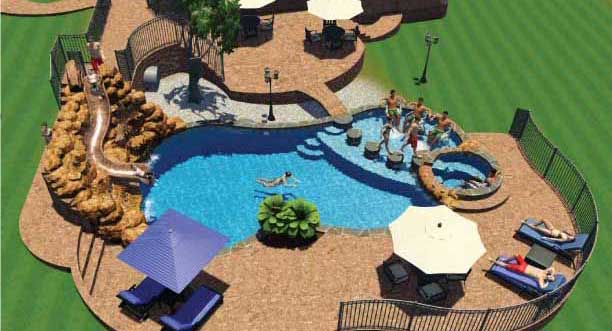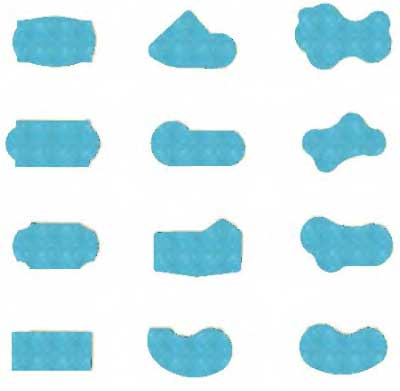 A variety of shapes serve as the beginnings of the swimming pool you're looking for.  Keep in mind that this is only the foundation of the pool.  Additional features can be added such as hot tub spas, fountains, waterfalls, slides, ledges, and more.  Take a look at our features page to see the many ways to make any pool we offer into a custom one-of-a-kind custom pool.  We really can build the pool you've always wanted!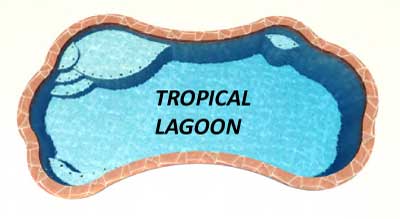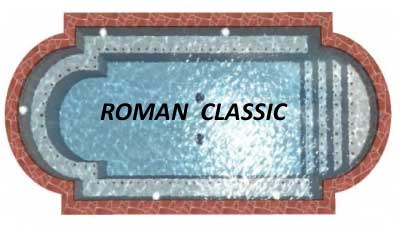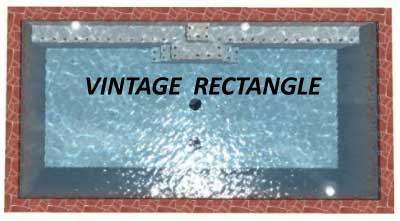 Swimming Pool Interior Finishes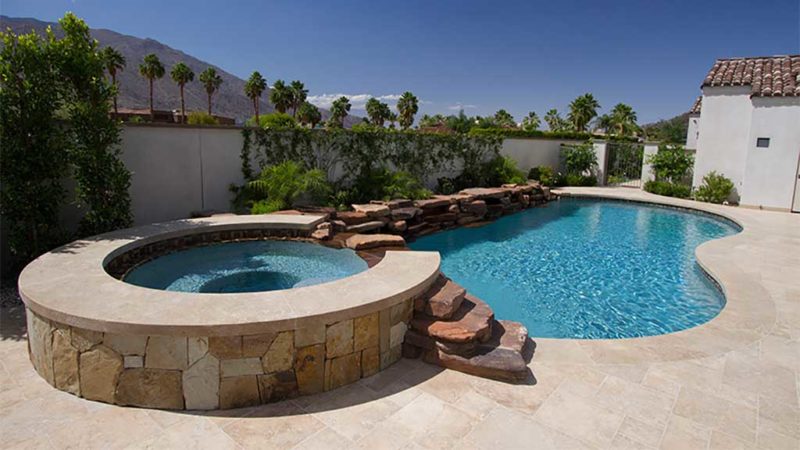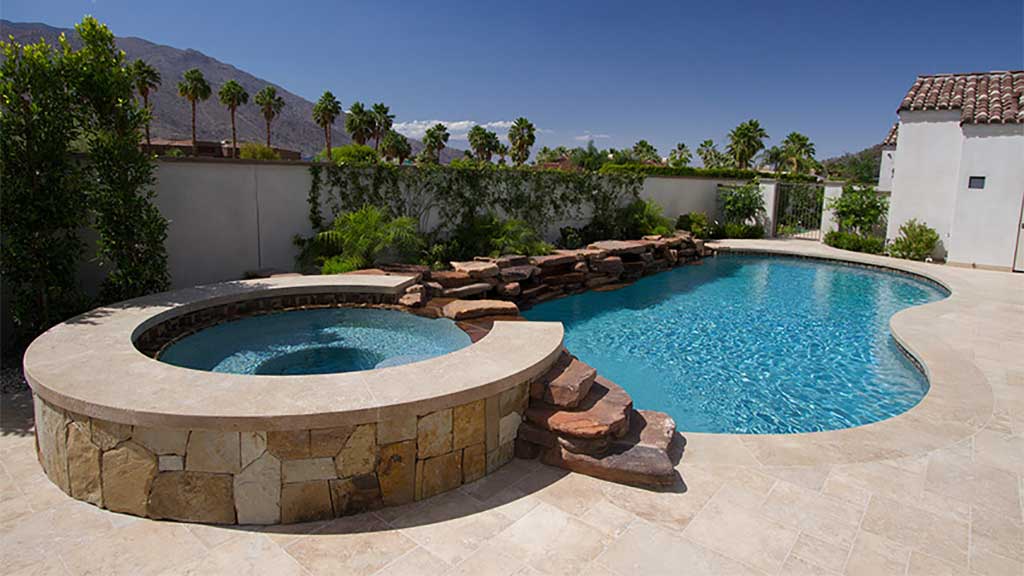 Give your pool or spa the natural beauty of a pebble-bottomed stream with a StoneScapes®  pool finish. An inviting selection of colors and textures allows pool owners to express their unique style. StoneScapes® combines artistry with durability and comfort to create the perfect finish for any pool or spa.
Swimming Pool Depth Profiles
The Sport Bottom Depth Profile gets deeper towards the middle of the pool and allows for the inclusion of a Waterslide, Basketball Goals, or a Volleyball Net.  The Standard Bottom Depth Profile provides the typical shallow and deep end.  No matter what your preference is, Alamo Pool Builders can create the custom swimming pool of your dreams!